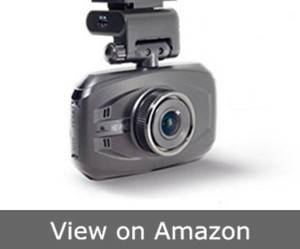 Obviously for a dash cam that exudes sophistication and modernity, the low or mid – range budget does not place it can be categorized into.
The WheelWitness HD PRO Dash Cam with a price of under $150 offers two HD options (super 2K HD and ordinary HD) which make the recording and streaming process visually appealing. Night vision and advanced dynamic range are just part of the surprises this dash cam holds for its buyers. Due to the Ambarella A7 Processor, it can record and process video data faster than normal dashcam.

Pros
It is relatively easy to setup
Offers high-quality recordings in both 2K HD and ordinary HD settings.
Ambarella A7 Processor
GPS
PC/smartphone/Tablet friendly software

Cons
Has a fish eye problem due to its width.
Max 64G is not enough for 2K
GPS is not built-in
In present times, we find more technological gadgets emulating modernity and sophistication preceding bulk and gaudy trappings. As a result of this, The WheelWitness HD PRO Dash Cam heralds the current trend of modernity and therefore finds itself on our list.
[jetpack-related-posts]