4. Z-Edge Z3 – Affordable 2K Ultra Full HD Dash Cam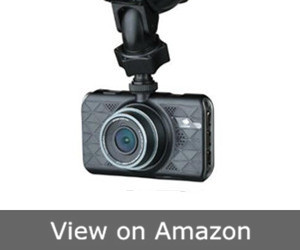 The Z-Edge Z3 Dash Cam has all the common features of what you would expect from a dash cam but adds its weight by including the super Ambarella Chip with a wide view of 145 degrees.
With this super chip, it can record 2560 X 1080p super 2K HD video. It is an extremely high resolution so that you can see a small ant clearly when you zoom in.
However, with this price, it cannot be perfect, let check it pros and cons.

Pros
2K Ultra HD image quality
Good Price
Parking mode watchdog for 24/7
18-month warranty
Cons
Max memory is 64G, which is not enough for 2K
It also lacks high-end features such as the built-in GPS, Wi-Fi, and NFC tags
Power is not enough for a long time parking
It cut more of the pricey features like battery and memory capacity, to get the best resolution within your budget. With a tight budget and a high requirement of resolution, if you do not have high requirements for memory and battery, this recorder is your best choice.
PS: We also got another article about the review of 3 best dash cam under $50, which you may want to have a look.
[jetpack-related-posts]