Nowadays most people are trying to run a healthy life. One of their efforts to do that is by eating healthy food. Pasta, without a doubt, will be included into their diet menu. And, there is nothing better than making our own pasta. It is a lot healthier than using the ready-made ones. In order to make it, we will need a pasta maker. If you are looking for one at the moment, you can check out our list of 6 best pasta makers review below.
6. Marcato Atlas Machine
In the 6th place, we have Marcato Atlas 150 Pasta Maker. It is one of the top rated and selling machines in the world. This machine comes with such an authentic look. It has a beautiful design that will be perfect to place on your kitchen. What's more, it is available in 9 colors such as stainless, black, blue, green, or pink.
The body is made of plated steel, while the cutters and rollers are from anodized aluminium. The material for the cutters and rollers will not leave any metal residues to the dough. There are 10 different positions for the knob you can set up. This variety aims to give different kinds of thickness for the dough. The cutters also have 12 accessories which you can use to make noodles in various sizes and shapes.
Since it is a traditional pasta maker, you might need two people to work on. One person will roll the dough, and the other will catch the noodles once they come out. Another downside of this product is the detachable handle sometimes can come off when you are using it.
5. KitchenAid KSMPEXTA
Are you tired of using traditional pasta roller? Then you can solve your problem with this KitchenAid KSMPEXTA. This machine has 6 Quick Change Discs. They enable you to make 6 different pasta like fusilli, bucatini, rigatoni, etc. To get a perfect length for each pasta, you can simply use its built-in wire cutter.
Once you have this machine, there is no need for you to buy a mixer. It already offers you such function. In addition, the stand mixer comes with various stir power levels to get different dough textures. Compared to old-fashioned roller, this machine is a lot more convenient to use.
In the meantime, you will find some flaws from this machine. First, it will be a tough job to clean the parts. Second, some lumps of pasta may stuck in the hopper. Last, it is a bit pricey for some people.
4. Gourmia GPM500
Now making pasta is an easy job to do with this all-in-one machine. It will do most of the tasks for you. There are 3 modes you can select to operate the machine. First, the mixing mode will make the dough for you. Second, the extruding mode will shape the dough and turn it into pasta. The extruder is designed vertically so it can minimize cracking or breaking pasta. Last, the automatic dryer will keep the pasta from sticking. It has a timer to ensure the machine follows the recipe we require. There are 8 pasta molds you can use, including lasagna and fettucine.
Although you can make various pasta, the machine can only give you a small portion. You need to do the process several time to get a portion you need. The other negative side of it is that it can heat up quickly after 20-minute use. So, you will need to let if off for another minutes to cool it.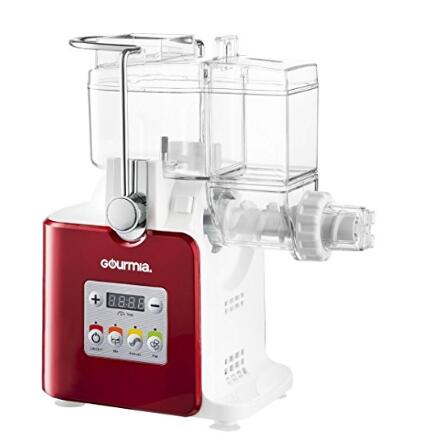 3. Homeleader Electric Meat Grinder, Meat Mincer and Pasta Maker
As you can see by the name of the product, this is a multitask machine. Besides making pasta, you can also grind meat or even cheese and vegetable. It has 3 cutting plates to produce pasta or minced meat in different sizes.
The machine is very easy to use. You only need to install the blade, insert the pasta or meat to the hopper, and then switch it on to operate. This machine is equipped with 800W motor to produce high-level power. It also has internal circuit breaker to prevent overheat. Yet, it still can overheat quickly, and we have to turn it off so the motor can cool off.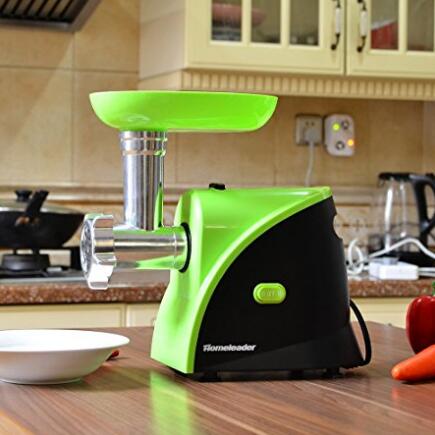 2. Philips Pasta Maker
Philips Pasta Maker is able to help you making pasta within 15 minutes only. It will not take too much time to assemble it, and you can operate it easily too. It has 4 different shapping discs you can apply. These discs allow you to make penne, spaghetti, lasagna, and fettucine. There will be more of them you can use for other different pasta. Besides the types of pasta, you can also show your creativity in making pasta in any flavours you like.
The best thing about this pasta maker is that it will do all the jobs for you, including mixing, kneading, and extruding. There is one thing that people complain the most in using automatic machine, and that is the cleaning job. Luckily, this product already includes a cleaning tool to ease your job. Moreover, it even has a storage for all of the discs. The only problem you will find from this machine is that you need to give extra cares so it will last longer.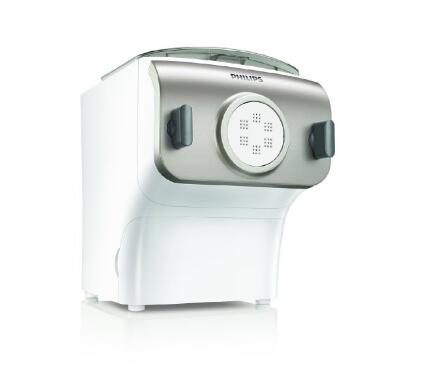 1. CuicinaPro Imperia Pasta
Finally, we have come to the best one in this list. This one has such a sleek and modern design. There is a dial setting to control the rollers so you can adjust the thickness of the dough. It also has 2 built-in cutters to make fettucine and tagliatelle. You can make other types of pasta, but you need to buy the accessories separately.
It includes non-stick coating so it will not be difficult to cleanse the parts. Compared to the other automatic machines we have mentioned before, this one cannot mix the dough for you. And, the price for this product is quite expensive.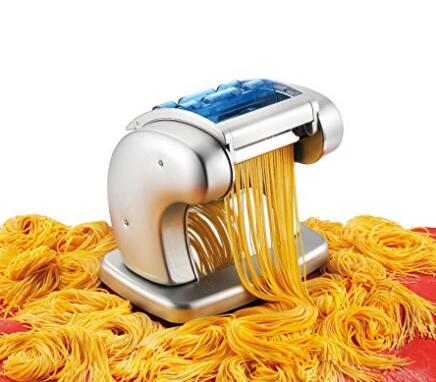 Those are our top 6 best pasta makers review. Before you buy any of them, you have to know what you really need. Unless you want to make your own dough manually, you can go with the automatic ones. It will save you more time and energy.