BUYERS' GUIDE: HOW TO PICK THE BEST TV BOX FOR YOURSELF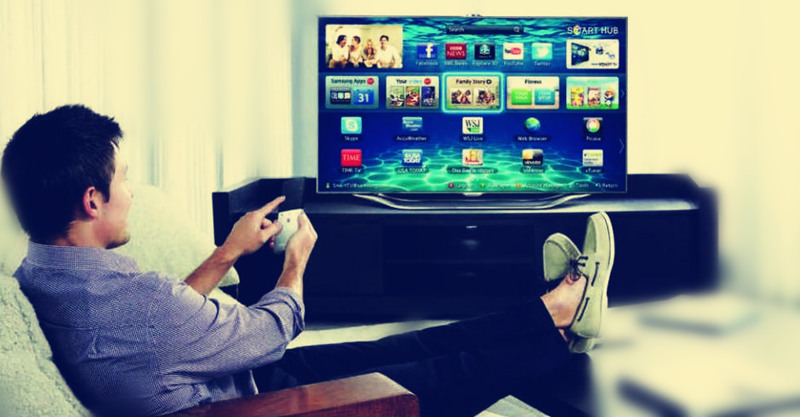 It is often said that no man is an island; I can relate it with "no device can do it all."
This is why every device on earth has pros and cons. A TV box may have all the essential features needed by such device but may not have enough storage capacity to save downloaded files.
Other TV boxes may have it all, but their subscription fee is not affordable for low-income earners hereby limiting the number of services they get to enjoy.
As a buyer, you need to consider several factors before buying these smart devices. Read on!
1. The Cost Factor
The first factor you ought to consider before buying a TV box is the cost. Are you a high-income earner? Can you afford monthly subscription fee for just streaming TV program?
If yes, you can go for a device that allows require you to pay up monthly subscription fee before you can get access to all its streaming services.
An example of such device is the TiVo Roamio OTA.
If you happen to be a low-income earner or you just don't feel comfortable paying a monthly subscription fee for a device like this you can decide to go for Android TV Boxes such as MX Pro, Greatever, Matricom G-Box Q2 and so on.
Android smartphone users will prefer to go for android boxes too because they have the same interface as their smartphones, so they won't have to worry about easy-of-operation.
2. Hardware Component
A standard TV Box should come with external hardware components such as an HDMI port, Ethernet, power source, micro SD card port, AV/Out and a USB port.
If you want to enjoy the diverse features, a TV Box offers then it is not a smart choice to go for the Amazon New Fire Stick because the only component you find there is the HDMI port since it's just a stick.
You can decide to go for the Android TV Boxes because most of them come with those components mentioned above.
3. The Simplicity Of The Box
If you happen to be the type that likes portable devices you can go for Matricom G-Box Q2, MX Pro, or the one I refer to as "just a stick" the Amazon New Fire Stick or the Apple TV Boxes.
For sleek designs, the Pigflytch PFQ Q-10 has a blue light that glows around it or the Greatever T95Z which has a hexagonal shape that makes its design stand out, let us not forget the eye-brow like the design of the TiVo Bolt TV Box.
If style and simplicity are what you seek after in a TV box, there you have your choices.
4. Storage Capacity
What is the essence of a TV Box if you can't save TV shows and movies in it?
The overall specification of this device can be soured with a low storage capacity.
This is very important for all users; that is why the TiVo Bolt, TiVo Roamio OTA and TiVo Bolt+ comes with 1T, 1T and 3T storage capacity respectively which is enough for one house hold to save hundreds of hours of HD videos.
5. Game Lovers / Kodi App
If you are a game lover, Kodi is a useful app for you. Kodi app requires octo-core GPU that is designed for 3D gaming performance.
Most Android boxes come with different versions of the Kodi app, for instance, Pigflytech FGQ has a special edition of Kodi, Matricom G-Box Q² was produced having Kodi Media Center, the Fxexblin TX3 Pro comes with a pre-installed Kodi 16.1 app, MX Pro, Greatever T95Z.
You can also watch TV's and movies with this app.
6. Speed
We had HD – High Definition videos but now, with the invention of Ultra HD or call it 4K videos (3840 * 2160) at about 360fps; users are opting for devices with that can provide such resolution.
Devices like the Amazon Fire TV, TiVo Bolt, Roku Ultra and most Android boxes come with Ultra HD feature.
Also, nobody wants his/her device to freeze while streaming which is why it is necessary you choose devices with faster processor and RAM(Memory).
Some devices that will Roku Ultra and Amazon Fire TV kept on using a quad-core processor; others Android devices such as Matricom G-Box Q² offer 2GHz which is fast enough for this kind of device.
7. Other Features
Voice recognition has been made easy by Amazon with the Alexa Voice Assitant, boxes like the Amazon Fire TV and Amazon Fire TV Stick can be controlled with your voice.
The Roku Ultra also has a voice recognition feature.
Bluetooth is another feature that can't be overlooked, and most Android box has this feature.
There are pros and cons for all types of devices but at the end of the day, choice matters. Make sure you pick a TV choice depending on your preference and its performance.
All these boxes are superb and beneficial in their ways; it is left for you to make the right choice for you and your family.