People in these days are trying to get in shape so they will look healthier and stronger. In order to achieve that goal, they will definitely have to do some intense workouts. There are some devices which can help them to get the goal faster. One of them is exercise bike. There have been plenty of exercise bikes which you can use. Here we have listed 6 best exercise bikes review. Check them out to find the most suitable one for you.
| Ranking | Product Name | Style | User Weight | LCD Display | Latest Price |
| --- | --- | --- | --- | --- | --- |
| 6 | Marcy ME 709 | Recumbent | 300 lbs | Yes | Check |
| 5 | Exerpeutic Folding | Upright | 300 lbs | Yes | Check |
| 4 | Exerpeutic 900XL | Recumbent | 300 lbs | Yes | Check |
| 3 | Sunny SF-B901 | Upright | 275 lbs | No | Check |
| 2 | Sunny SF-B1002 | Upright | 275 lbs | No | Check |
| 1 | Schwinn 270 | Recumbent | 300 lbs | Yes | Check |
6. Marcy ME 709 Recumbent Exercise Bike
This exercise bike by Marcy is very well-constructed that it can hold you firmly. In addition, it will not move around even when you are doing such an intense workout. The padded seat is very comfortable too to sit on when you are pedaling. Speaking of pedals, each of them has foot straps. They will make sure that your feet are in proper position.
Although you cannot adjust the seat, you are still able to adjust the back side of the bike. You can make it closer to or further from the pedal. Meanwhile, this bike has 8 different levels you can pick to set the resistance. The higher the level is, the tougher workout you will get.
This may be a great bike to ride on, but it does not have a heart rate monitor. Moreover, the adjustment may be a bit difficult to do for some of you. And, the resistance is not hard enough, especially to those who need more challenges.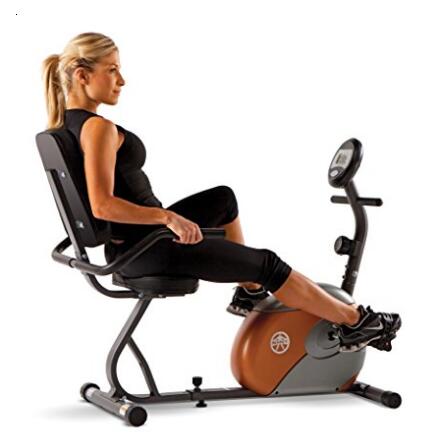 5. Exerpeutic Folding Magnetic Upright Bike with Pulse
Do you need to work out in a small space? Then this is the exercise bike to go with. It can load weight up to 300lbs. It comes with a large seat, which is suitable for any people in different sizes. You can also adjust the seat so it will meet your comfort level.
There are two great things about this bike. First, it is foldable. Since you can fold it into a half size of its setup mode, you can keep it anywhere you like. Second, it has a feature of heart rate monitoring on both of its grips. By placing your hands on the handles, it will tell the intensity of your workout or burned calories through the monitor. The poor side of this product is that it has no high intensity. In fact, this is more like an entry-level bike for beginners.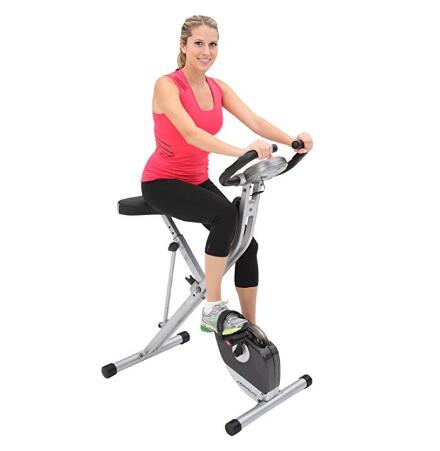 4. Exerpeutic 900XL Extended Capacity Recumbent Bike
Here is another exercise bike from Exerpeutic. This 900XL model is quite popular in term of budget. It comes in a low price that everyone can afford it. Furthermore, this bike is durable and user-friendly that people with maximum weight 300lbs can get on and off.
Its extended leg stabilizer will keep you to stay still even during your most intense exercise. Both of the pedals and seat are large enough to allow you using the bike without uncomfortable feeling. On the hand grips, there is a heart rate sensor to check your work on cardio.
What you may not like from this bike is the squeaky parts. But, this issue may not be occured in different individuals. Thus, it will be the best for you to buy it straight from a reputable dealer.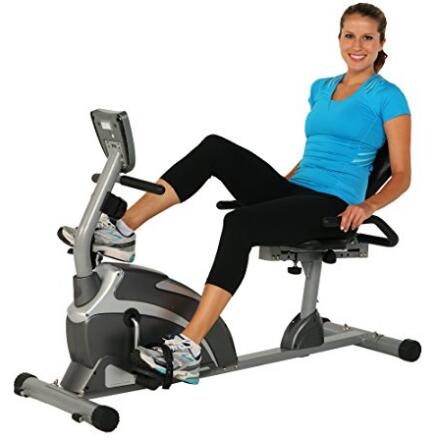 3. Sunny Health & Fitness SF-B901 Pro Indoor Cycling Bike
This is another model you can put into your list of affordable exercise bikes. Despite of its low cost, it is still a top-quality as well as practical bike to use. Everyone, novice or advanced users, can ride it to improve their fitness level.
The best feature of the bike is definitely its 40lbs flywheel with chain drive. This part can enhance the efficiency of your workout. About the design, although it is lightweight, the bike is still durable and solid. The assembly is easy to do as well.
We find a couple of bad things from this equipment. First, it does not have computer features at all. That means it has no heart rate monitor too. Second, the seat may be a bit uncomfortable for some people, particularly for a long workout.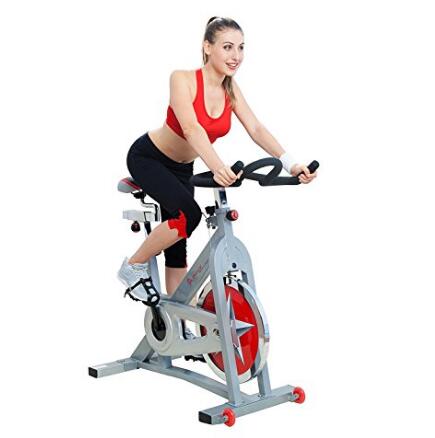 2. Sunny Health & Fitness SF-B1002 Indoor Cycler Trainer
Once again, exercise bike by Sunny Health & Fitness made it into our top list. This will ensure you to have an effective workout. Although the price is cheap, it does not mean it goes the same way with the quality. In fact, the construction of the bike has a good durability. Moreover, it has such a powerful resistance which you can adjust through the top press down brake.
What makes this bike so amazing is its heavy flywheel. Its weight is 40 pounds, and the chain drive will offer you a similar sensation of riding traditional outdoor bicycle. Unfortunately, just like the first model of Sunny Health & Fitness, this one also has no computerized features such as heart rate, speed, or distance monitor.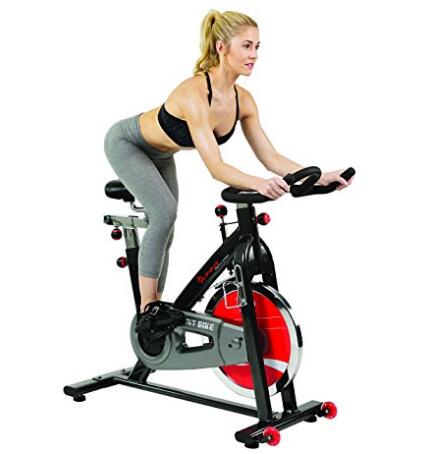 1. Schwinn 270 Recumbent Bike
We cannot agree more that this could be the best exercise bike out of all models we mentioned here. It is suitable for everyone started from beginners to professionals. What's more, the bike offers you a lot of interesting features.
The resistance is adjustable into 25 levels for a wide range of intensity. It has 29 programs which will make your workout more fun to do. Those programs include profile, heart rate monitor, fitness test, and many more. To entertain you while working out, there are in-console speakers you can use. You can plug it into your MP3 or iPod to play some musics. You got thirsty? There is no need for you to get off the bike. It already has a water bottle holder so you can drink anytime you need.
This bike has many amazing features that we cannot find its flaws. In fact, most users have no complaints at all to this product. You must try it yourself if you want to find out its weakness.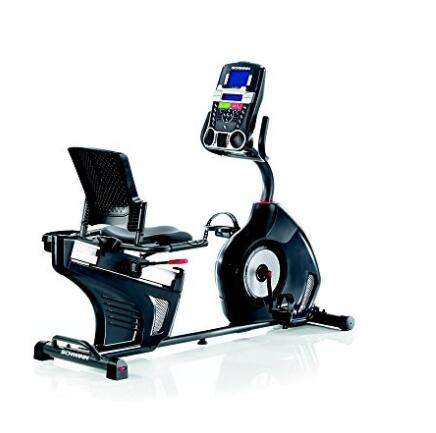 That's all we can share with you from this 6 best exercise bikes review. Each of these bikes will offer you an effective and efficient workout. Moreover, everyone can buy any of them since they are quite affordable.
[jetpack-related-posts]