7. The Black Box Mobius Pro – Best Mini Action Camera: Real-time Video Recorder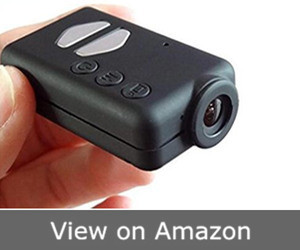 Would You Rather Have Compact or Versatile Dash Cams or Do You Prefer Both?
Although the camera possesses the standard features of what you expect from a dash cam, it cannot be categorized as being one rather; it can suitably pass for one.
Its compact nature makes it easy to attach anywhere from the windshield to the rear of the vehicle. Only a few cameras come close to offering the same quality features(1080p, no screen, mini) as the Black Box Mobius Pro Mini, however, Black Box Mobius Pro Mini got the best price. The recording feature comprises of both loop and still images.

Pros
Long lasting battery.
Records 1080p full HD videos that showcase great detail even for its small size.
Comes with a top of the line motion detection feature.
Its design makes it easy for it to be stowed anywhere thereby earning it the acclaim of being both compact and versatile.
Offers motion detection features that capture any activity when parked.
With the presence of Velcro, the Mobius takes up lesser space than the suction mount thereby saving up on space.
Due to the presence of Velcro, the camera can be attached anywhere even on fast moving objects.
For audio, the Black Box Mobius Pro Mini offers three decibels.
Recording intervals range from 25 to 30 seconds when time-lapsed stills are used.
Cons
It is highly temperamental when it comes to the state of the weather.
Although the Black Box Mobius Pro Mini has a built-in mic, picking up sounds is not something it does well.
The night time recording is not something that screams quality and can be interrupted by flashing headlights.
The glare of the sun also affects the camera during the day time.
If used for a long period, this increases the chances of it overheating.
No Wi-Fi
With its small nature, it is hard to believe that something so compact can offer the type of quality it does as a result of that, the Black Box Mobius Pro Mini earns its way into our list as one of the most unassuming dash cams.
[jetpack-related-posts]