6.Image and Sound Quality
The PlayStation VR has a 5.7-inch full HD OLED, with a resolution of 960 x 1080 for each eye. With a field of view angle of 100 degrees, it's a little smaller than the Vive which also has a 1080 x 1200 resolution per eye.With a refresh rate of 120Hz it seems to just edge the Vive and Rift which both clock 90Hz. This makes a much smoother VR experience.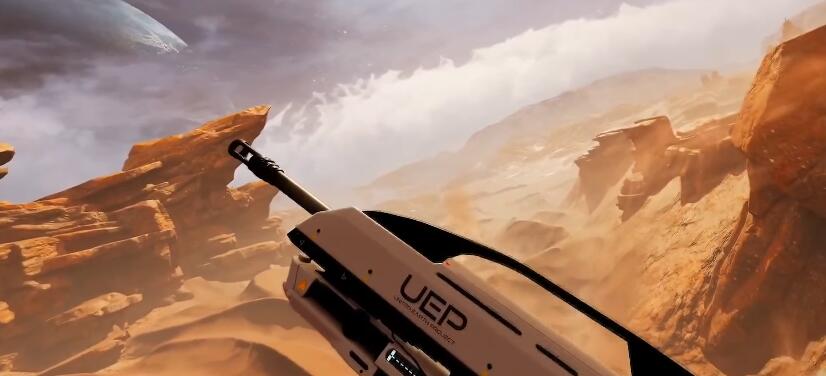 Honestly only if you have the spec sheet in front of you, I doubt you would notice a huge difference. Though certainly there are times when the lower screen resolution is noticeable and the "screen door" effect too is very obvious in low lightening.
But in using brighter setups it is not anywhere near as apparent as it is on the Rift. Where the PSVR begins to lose ground to its rivals are with details at a distance, things could become a bit blurry. While playing Battlezone, the clustered tanks in the distance simply looks unidentifiable.Asides that the games actually look excellent, with very good details and sumptuous colors.
7.Other Things to Consider
Camera
A new camera was launched by PlayStation in the wake of the PSVR it came with a few changes and adjustments to the previous one, to accommodate personal setup.
However, the camera is still very fiddly. The heavy cables seem to pull it out of whack. You can sort this though by wedging the cable to set the camera where you would want it. The camera also has a very small surface area where it efficiently tracks the actions of headset and controllers. Stretching your arms too far apart can cause a severe disconnection which will affect your body and the screen.
The only benefit of the PlayStation Camera is that it requires less square footage you do not need to rearrange you living room every time you want to play.
Is it worth it?
Yes! With the price of all components plus the PlayStation 4 console coming just under $1000 USD. Though it might offer limited power and options compared to the HTC Vive and Oculus Rift, it still gives a full VR experience. And for the price it seems like a prude option. It makes virtual reality more accessible and affordable. On a purely technical level, the HTC Vive remains the device to beat.
| | |
| --- | --- |
| PROS | CONS |
| Amazing games are already available | A fiddly Camera |
| Movies look really great with the headsets | Makes a mess |
| Comfortable even with glasses | Not an exhilarating experience as on the Vive |
| Achieves the full VR sensation | Needs a powerful GPU to compete with other VR headsets |
| Cheaper than Vive and Rift | |
| Does not need an expensive PC to work | |
Got the Best Deal of PlayStation VR on Amazon
SOURCES
https://en.wikipedia.org/wiki/PlayStation_VR
https://www.amazon.com/do/B01DE9DY8S
http://www.trustedreviews.com/playstation-vr-review
https://www.digitaltrends.com/vr-headset-reviews/playstation-vr-review/
http://www.techradar.com/news/gaming/here-s-what-comes-in-the-playstation-vr-box-1329655
https://www.akavideos.com/watch?v=M5UIRLrpO10