HTC Vive developed by HTC and Valve Corporation is a high end virtual reality device. It was released on April 5th 2016. While still very much in the early stages of consumer virtual reality devices, the HTC Vive is already looking to take the lead, giving us an insight on what a premium VR experience can look like. By some distance it is the leader of the pack when it boils down to raw virtual reality experiences. It is not easy to explain the differences but you begin feel just right once you are plugged-in into HTC Vive's virtual reality, easily you are no more indifferent about VR.
We also have written an review about the Top 3 VR headset, which you may want to check up too.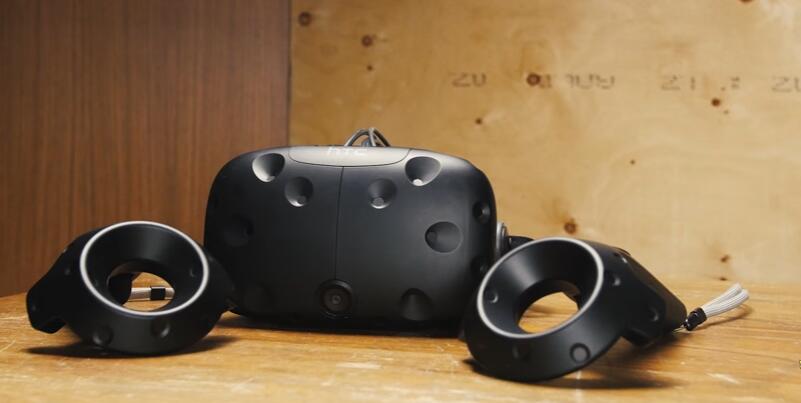 It is not necessarily made perfect, virtual reality is a new method used in enhancing gaming and entertainment capabilities, having said that, it has come with problems all new methodshave to deal with when they first start out.
The HTC Vive is very far ahead of any competition. Seemingly light years ahead of Google Cardboard and Samsung Gear VR, whilst holding pole position against the PlayStation VR, despite PSVR being the cheapest for value and its main competitor the Oculus Rift barely visible in its rear view mirror. When connected to a compatible PC, the HTC Vive shows its class as near premium pathway to the new world of VR.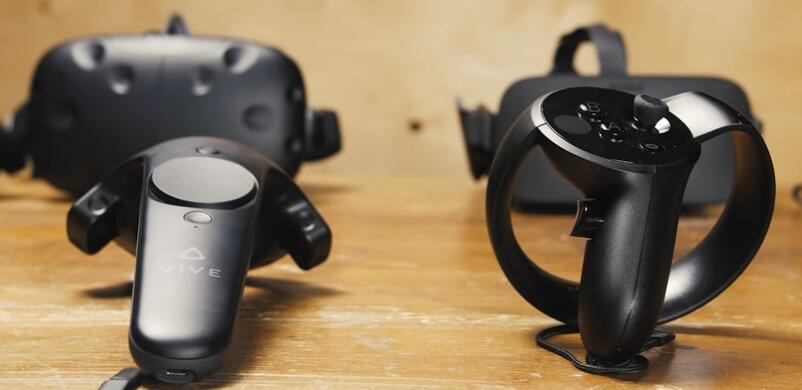 Since it has been unveiled (early 2015) and later released the HTC Vive has won over 22 awards in the Consumer Electronics Show (CES) including 'best of CES'.
1.Basic Specifications
Display                             PenTile OLED
Refresh rate                    90Hz
Field of view                   110 degrees
Screen resolution          Produces 2160*1200 with (1080*1200 for each eye)
Weight                             Above 470grams (model dependent)
Input                               Video or Bluetooth or Data
Tracking System           Two base stations or light house (producing pulsed IR lasers)
Camera                            Front-facing camera – enabling users to view the external world and a key component of the devices 'chaperone' safety system.
Controller                       SteamVR wireless motion tracked controllers, with up to 5 hours of battery life.
Sound                              3.5 mm for headphonesBuilt-in microphone
Date of Release              5th April 2016.
2.How HTC Vive Works
You will need a powerful PC to run the HTC Vive. With minimum requirements set at Intel Core i5-4590K and either anNvidia GTX 970 or AMD R9 390 GPU.
Every box is packed with a Vive headset, two base stations, two controllers, a hub that is an intermediary between headset and PC, power cords for controllers and base station, a wipe cloth for the lenses, also three pre-packed games. All you need, except a powerful computer.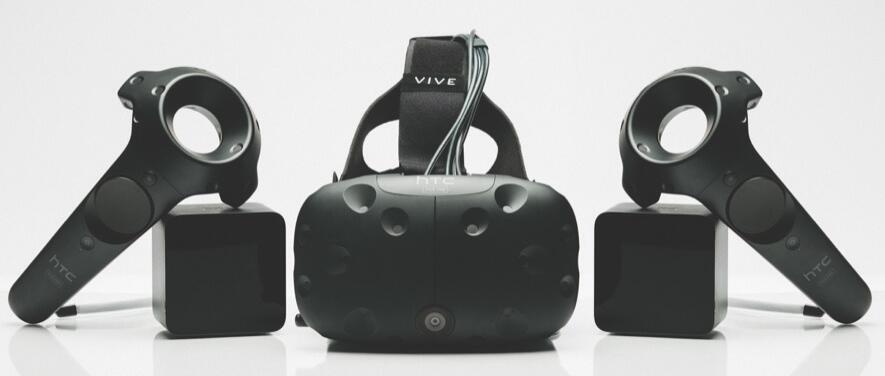 For starters you need a space of about 2m x 1.5m according to HTC; but from experience one might need up to 3m x 3m of free space, and that's a whole lot. It comes with two sensors (lighthouse) that need power supply and needs to be mounted highat opposite corners of the room in use.
These lighthouses come with mounting brackets with the idea being that they remain permanently screwed to the wall.The lighthouses track are clefts on the top of the two controllers and on the headset itself. There are 72 of these speckling both the controllers and headset that will help accurately track the Vive. New consumer versions are easy to setup, setting up will be a breeze.
Once the aforementioned is sorted out and the room has been mapped out, you can freely roam every inch of the digital space. A chaperone mode has been integrated into your game by Valve. The SteamVR software runs underneath all virtual experience, and it is an application that guides one from straying too far outside the area you've set up for gameplay. So as not to stumble into furniture or whatever is in the way.
And as for the games and gameplay and the whole VR interaction, it is simply brilliant.
[jetpack-related-posts]