Somatosensory manipulation: very fun, but the practicality is normal.
The appearing of DJI Goggles makes Mavic Pro more interesting.
Previously, no matter how beautiful the picture is it, it is separated by a cell phone.
Now, you can put the image transmission screen directly in front. Also, through the somatosensory control, you can experience the interesting VR viewing with Goggles.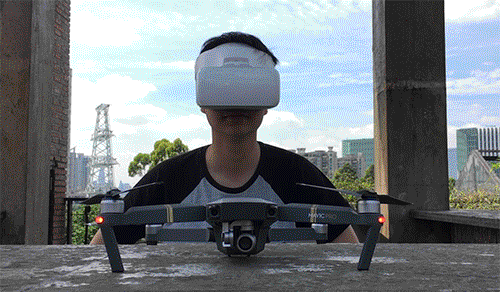 But in my opinion, the sense of these somatosensory control is to stay in the "play" stage. It is difficult to adhere to long-term or used in the shooting task, for the following reasons:
First, FPS is slightly lower, there are delays
Using the classic management concept "Cannikin Law", the image transmission performance is the short board of DJI Goggles. Mavic Pro's OcuSync image transfer system can be perfectly compatible with smartphone and iPad. However, this causes the sense of vertigo when using DJI Goggles.
In order to reduce the sense of vertigo, VR's minimum frame number is 120fps. PSVR's 90fps has led to a lot of criticism. But on DJI Goggles, this number is further reduced to a minimum of 30fps. Also, with at least 110ms of image delay, any point of PTZ rotation are easy to make people dizzy.
It's hard to blame DJI. It is not because the image transmission of OcuSync or Lightbridge is not good enough. Instead, it is difficult to meet the DJI Goggles experience that is similar to VR.
Of course, if it is really dizzy, that is depending on different people. In the actual experience, the "dizziness" is not as serious as you cannot stand. If the somatosensory control is closed, it can relieve the dizziness feeling.
Second, too sensitive
3 Axis Stabilized Gimbal System's mission is to eliminate unwanted jitter from the camera. It can help to shoot stable and smooth video. However, the emergence of DJI Goggles' somatosensory function reproduces this jitter. However, the jitter is not from the camera itself, but the result of the 3 Axis Stabilized Gimbal System obeying player's head gesture.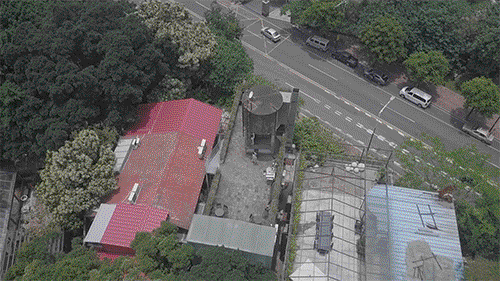 (I have remained as stable as possible, but still very difficult to shot smooth video)
This feeling is hard to tell. The conclusion is that it is almost impossible to control the 3 Axis Stabilized Handheld Gimbal System with somatosensory control instead of the roller at the top left of the remote control.
If you really want to wear DJI Goggles to film, you had better to turn off somatosensory function. let it quietly when a headset display. Let it be a headset display only…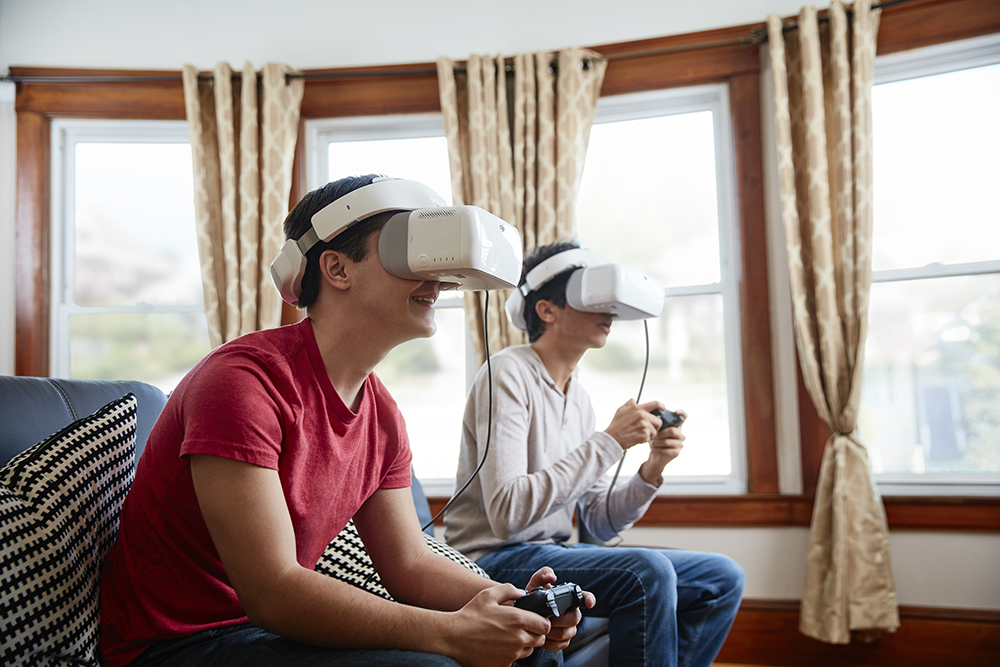 $ 499 to buy a taste of play, it is still possible for players.
Whether it is ordinary photography or aerial photography, photography with a camera drone has brought some impact to them.
Photographers may have never thought that. In the old time, how difficult they were to take the city scenery, or even risk their lives to climb high. Now, it only takes a few minutes of a camera drone, and its pictures' quality is not bad. Aircraft players have never thought that everyone can play a drone with easy control.
The emergence of DJI Goggles is a new attempt in the photography and aerospace industry. It provides people with a new visual experience.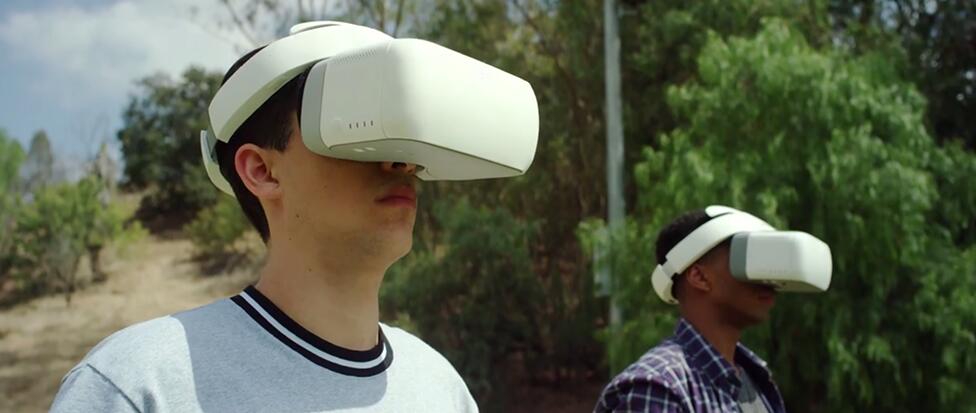 This is the first generation of DJI digital headset display glasses. I think DJI Goggles has a lot of room for improvement.
Its software problems can be improved through the new firmware, the hardware can also be improved. So I cannot give DJI Goggles praise like the Phantom 4 series, Inspire 2.
DJI Goggles is a very personal digital product. During my testing, more than 10 people tried DJI Goggles. Everyone gives a different experience.
So, this review is only show my personal subjective experience of DJI Goggles. You need to try DJI Goggles yourselves, so that you can decide if it is qualified to be your flight partner.
My conclusion for DJI Goggles is – Worth A Try.