Nearly fifteen million Americans claim to enjoy saltwater fishing as one of their favorite recreational sport. Some claim it's the waves, while some say it's the smell; what there is no doubt about is that fishing on the oceans is highly pleasurable. Whether you are sticking to the coast line, or exploring the deep seas, numerous saltwater fishing opportunities abound for everyone willing to take part in the adventure.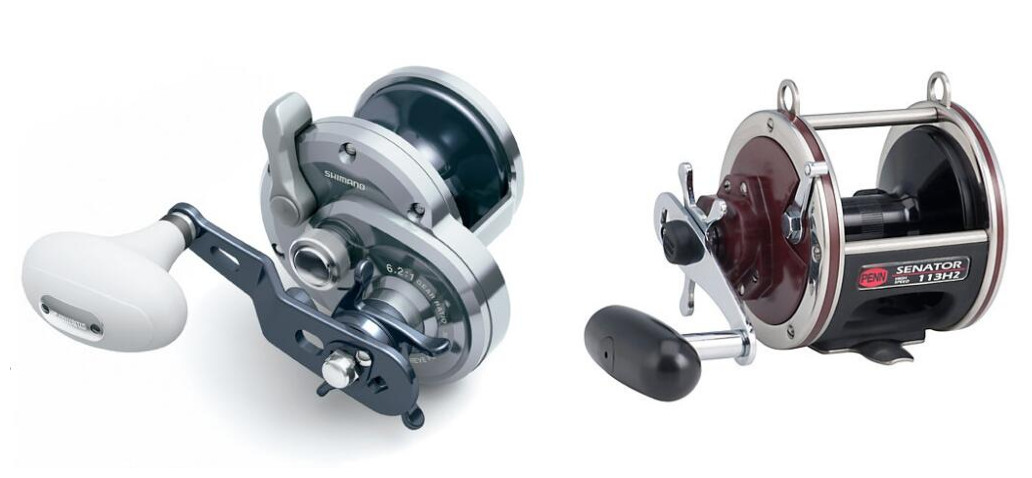 Possessing the right instruments is however the first step towards enjoying the adventure. Saltwater reels do not differ significantly from reels used for other waters and the general rules guiding the choice of reels used in fishing also holds for saltwater fishing. The target species, the method of fishing and experience of the angler should be carefully considered before the choice of reel is made.
A major consideration that should be noted when choosing saltwater reels is the nature of salt water. The saltwater environment is very harsh and unforgiving. The reel to be used for saltwater fishing must therefore be one that is durable and capable of withstanding the environment. The construction materials or the reel must be corrosion resistant and durable. Although reels with these qualities may be expensive, it is better to pay for an expensive reel than to pay for another reel after the cheap one is corroded.
Examples of Saltwater Reels
Cabela's Salt Striker Baitfeeder Spinning Reels
This saltwater reel has a special baitfeeding system that allows you set a light drag making it easy to detect when a fish is on the bait. The graphite body gives it a light weight and the nine-ball-bearing-drive facilitates smooth fishing experience. Although it may not be the strongest around, the reel is a good bargain for the price.
Shimano Trindad A Casting Reel
The star drag casting reel is quite expensive, but if you are really into fishing, you are sure to get back every penny invested from its top notch performance.  Compact, durable, corrosion resistant and with all the latest Shimano technologies, this may just be the best saltwater reel ever made by Shimano.
Penn Special Senator Conventional Saltwater Reels
Toughness, high gear ratio, power, speed and many more are what you get from this reel. The reel features a multidisc star drag system, two shielded stainless steel ball bearings and a convertible power handle. All these features come at a pocket friendly price.