If you are an angler looking to take your fishing experience to a higher level, a change in a better fishing gear may be required. This article reviews three fishing reels ideal for medium sized fish. These fishing reels may not serve you at the biggest stage, but they are certainly meant for somewhere bigger than your local farm pond.
Shimano Stella Reel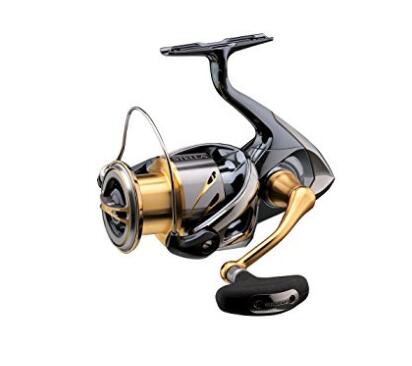 Winner of the 2010 ICAST awards, this reel is famous for its excellent features and performance. An X-Ship drivetrain makes turning of the reel handle easily as pie, with or without load. The X-Ship also confers amazing sensitivity, making it possible to feel even the lightest bat from your fish.
A computer balanced rotor offers increased efficiency and the magnesium frame, and side plate ensures the reel isn't heavy on the hand. The downside of the magnesium construction, however, is its inability to withstand the harshness of saltwater.
Daiwa Opus Saltwater Spinning Reel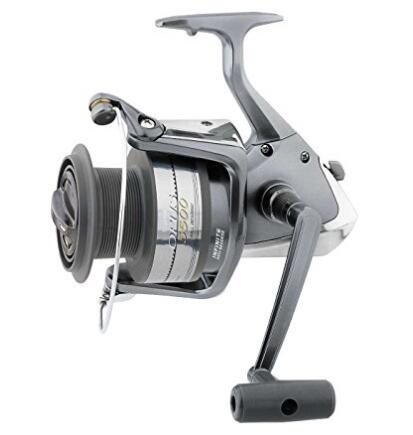 Although many reviews mention the ability of this reel to catch small sharks and sting rays- fish that are larger than small size, the reel has a gear ratio that is rather slow and so it is better equipped for medium sized fish. Made of strong, non-corrosive aluminum, the reel performs well in both freshwater and saltwater while still maintaining an impressive durability and longevity.
Though some anglers may look down on the reel because it has only one ball bearing, it still delivers a smooth performance, with a great casting ability. The price is a giveaway for the performance this reel promises.
Okuma Trio Spinning Reel (30-S)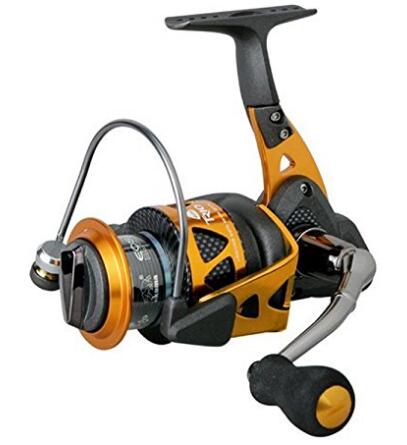 The 30-S size is the smallest in the Trio spinning reel series, but it is more than adequate for preying medium size fish. The reel features a hybrid construction, combining all the desirable properties of aluminum and graphite. This makes the reel one of the most durable lightweight reels around. The spool is house to a Dual Force Drag (DFD) system which ensures smooth drag performance when it matters. Ten stainless steel ball bearings coupled with an anti-reverse roller bearing facilitates smoothness and consistency.
If you are just looking to catch medium size fishes, any of the above spinning reels are ideal options.
[jetpack-related-posts]