There are many kinds of fishing reels including reels for large fish, medium fish and small fishing. When the target species for your fishing expenditure includes marlins and tuna- fish that may very well weigh in excess of 1000 pounds, it will need a reel for large fish. The  the expenditure is really on another level and your fishing gear has to correspond with your target fish.
The reels on this list are far from your everyday stuff. They are the top of the line, high-end reels specially designed for the big stage. The power and performance built into them are simply amazing, so don't be surprised if their price tag exceeds the regular price ranges you think reels go for.
Accurate ATD-130W
The unique feature of this reel is unarguably the patented twin drag system that makes the reel capable of delivering a max drag of over 100 pounds. That's not all what the reel is about though. A two speed quick shift allows for smooth transition between high and low gears and complete free-spool is possible at every drag setting.
The reel additionally boasts five ABEC stainless steel bearings which together with the titanium friction washers serve to enhance fishing experience. This is really the kind of reel you want to take to battle with the big stuffs.
Buy Accurate ATD 130 Reel on Amazon Now!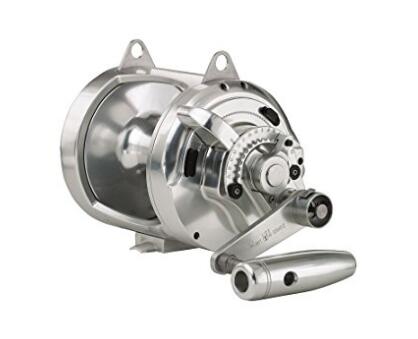 AVET T-RX 80W Quad Reel
Talk about big reels, this reel is AVET's biggest yet. With a four-disc lever drag, two titanium discs on each side of the spool and four dry carbon fiver brake pads, umatced drag performance, strength and consistency is what this machine promises. It features a very large drag surface area. This makes it able to deliver a max drag of 116 Ibs. The frame and side plate is constructed from machined aluminum and the six stainless steel ball bearings are rubber sealed, conferring corrosion resistance and durability on the reel.
Buy AVET T-RX 80W Quad Reel on Amazon Now!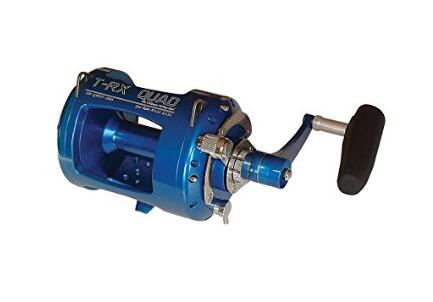 Okuma MK-80WII Makaira 2-Speed Lever Drag Reel
With a 6061-T6 machined aluminum frame and hybrid corrosion resistant stainless steel gearing and a full CRC (corrosion resistant coating) process, this reel is built to last. The reel possesses a custom thrust bearing which alleviates excess side load on heavy drag settings, aiding performance. The helical cut gears provide extreme smoothness and gear meshing and the reel delivers a max drag of 100 Ibs.
Buy Okuma MK-80WII Makaira Reel on Amazon Now!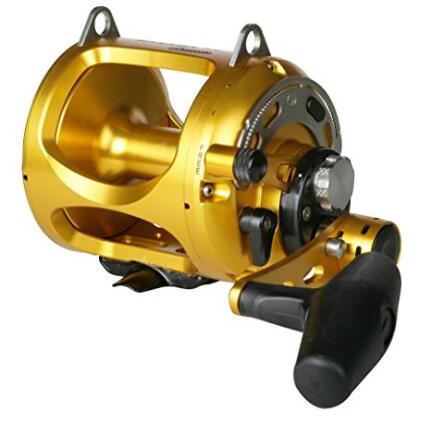 Looking to catch catching Deep Sea Fishes like Marlins and Tuna on your next water adventure? The Accurate ATD-130W, AVET T-RX 80W Quad reel, or Okuma MK-80WII Makaira 2-Speed Lever Drag Reel offers you an incredible opportunity to get it done.