There are many reasons why an angler may desire a low cost reel. Beginner anglers particularly may not want to spend so much on a fishing reel they don't know how to use yet. Some other anglers don't fish frequently enough to purchase an expensive reel, some may be low on budget while others may just prefer fishing in the farm ponds. While it is hard to dispute the statement that the best reels don't come cheap, it is certainly possible to obtain good quality reels for less than $50. Here are a few budget reels.
Shimano Sienna Fd Spinning Reel 140FD
Known for their simple but durable reels, Shimano is unarguably one of the leading reel manufacturing companies in this modern age. The Shimano Sienna Fd does not deviate from this line of excellence. With a maximum drag of 8 lbs, the reel can adequately handle most of the species that would be encountered by freshwater anglers.
The one-way open bearing makes the reel usable on saltwater although a full dismantle and lubrication may be necessary to prevent corrosion of parts. Although not the lightest from the stables of Shimano, the reel is light enough to avoid unnecessary burden on the angler. The drag system is smooth and a quick fire II feature makes casting easy. Summarily, the reel is a high quality reel considering the low price.
Buy Shimano Sienna Spinning Reel on Amazon Now!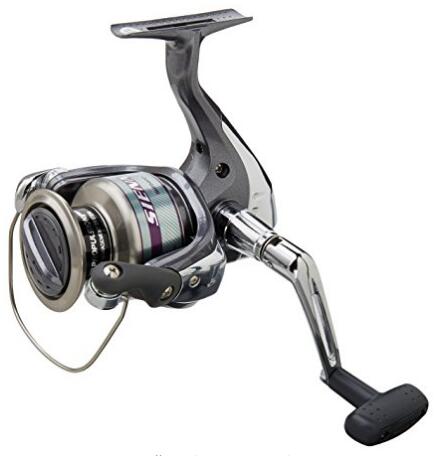 Daiwa DF100A Giant Spinning
Reel
The reel is constructed from composites which gives it a combination of durability and strength. Metal parts are also present where they are needed, giving the reel an air of solidity. The reel is slightly heavy but the weight is manageable, considering the work it was built to do. With a maximum drag of 33lbs, the reel is ideal for fishes above the medium size range. Its corrosion resistant parts make it suitable for saltwater fishing.
The ball bearing system facilitates a smooth fishing experience although it has one roller bearing which prevents reverse rotation. All in all, this is a reel designed to work on the big stage and considering the price, it really seems like a giveaway.
Buy Daiwa DF100A Giant Spin Reel on Amazon Now!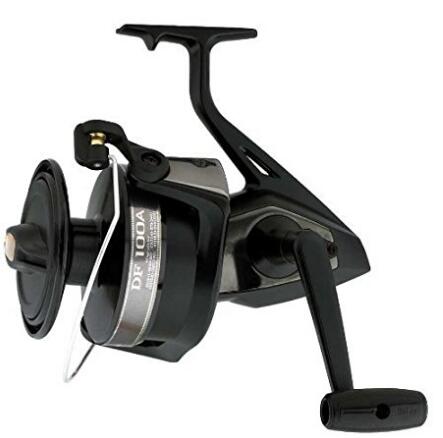 Pflueger President Spinning Reel 6930
Smooth action and eye catching beauty are what defines the Pflueger brand in the fishing industry today. Beyond the looks however, the Pflueger President fishes pretty good. A maximum drag of 9lbs makes it suitable for small to medium sized fish. The parts are corrosion resistant making the reel capable of some saltwater action although you may encounter fish more powerful than this reel. The reel is also equipped with an anti-reverse bearing system and a quick start and stopping control.
Buy Pflueger President Spinning Reel on Amazon Now!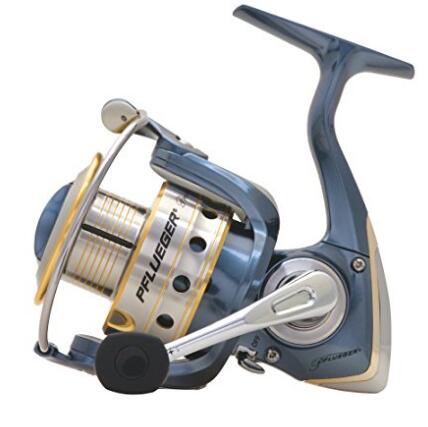 Since you are just starting out, you may not want to spend much on a reel. The three reels mentioned above are a good way to get started. For as low as $50, you can kick start your fishing adventure.
[jetpack-related-posts]