Spinning reels are also called fixed spool reels. They are used during fishing expenditures to lure fishes that require a lighter bait. They are also used by fishermen who are yet to master the art of using baitcasting reels. Even though it is quite easy to spool a spinning reel, however, a couple of problems are commonly encountered. Many of these problems arise from improper spooling of the reel. Please visit our review about the top 10 fishing reels, it will be great if it can help you.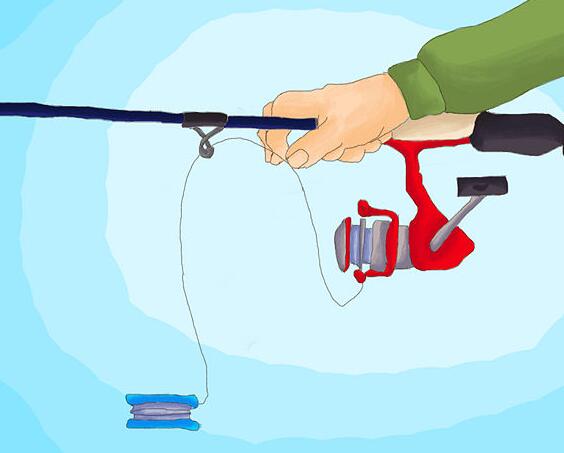 When you spool the reel properly, you are definitely getting a more fruitful and enjoyable fishing experience. The following are a step by step guide on how to properly spool a spinning reel.
Check for the line capacity on your spool. Ensure that you use an appropriate line for the appropriate spool.
Lay your rod flat and open your bail.
Tie a regular overhand knot right at the end of your line.
Take your line and wrap it around your spool.
Tie another overhand knot. Ensure that the first knot is outside of the second knot.
Set down the spool on a flat surface. Make sure the knot is coming out in the desired direction.
Ensure that the line remains tight by spinning the reel several times. Tight lines ensure there are no tangles during casting.
Leave about a one-eighth inch to one-sixteenth inch gap between the top of the spool and the line. This ensures your reel is not over spooled or under spoiled.
Clip your line and tie your desired bait.
The above are easy steps showing you how to spool your spinning reel. By following the steps accordingly, spooling your spinning reel can only get as easier as you can imagine.
Kinds of Spool Construction of Fishing Reels
Construction materials for fishing reel spools may be made of carbon fiber, cast aluminium or machined aluminium. Spools made from carbon fiber are typically light in weight and corrosion resistance. The durability of the spools has, however, fall under scrutiny.
Spools constructed from cast aluminium are more durable than carbon fiber albeit slightly heavier and more prone to corrosion. Machined aluminium is generally regarded as the best material for spool construction because it is durable and can be coated with different materials to improve its corrosion resistant properties.
Try as much as possible to select your fishing reel spool based on your fishing needs.
[jetpack-related-posts]