As in all other mechanical devices that employ bearings, bearings in fishing reels serve to reduce friction between moving parts of the device.
Bearings are employed on reels wherever components that spin or rotate can be found be it on a baitcasting or spinning reel. They are contained in all conventional fishing reels and are designed to ease smooth rotation of spools, knobs, gears and level wind devices. We got a list comparing the bearings number from top 10 fishing reels, which will help you understand more about the reel bearings.Reel bearings are of utmost important to fishing reels. Without them, fishing expenditures would be laboring and considered events to be dreaded, and not ones to be anticipated as the case is for anglers.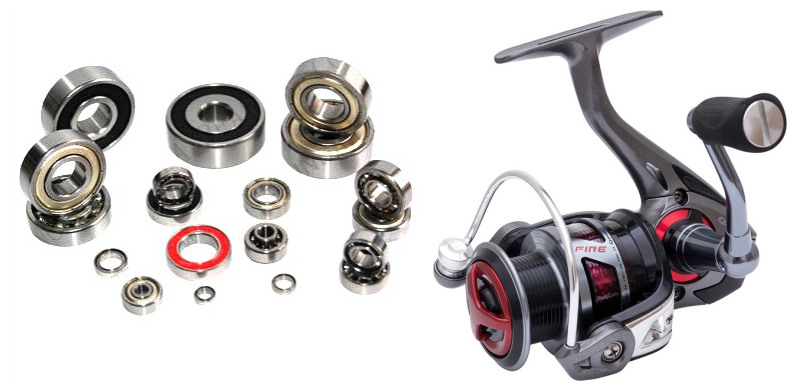 Effects with Different Numbers
There is always a debate about how many bearings are appropriate in a fishing reel. The age-long convention seems to be that the higher the number of bearings, the smoother the operation of the real, and consequently, the higher the price. This assumption doesn't hold true in all cases.
However, it must be noted that a reel with more number of bearings isn't necessarily smoother or better than another reel with less number of bearings. Having that assumption belittles the effect of the quality of the reel bearings used. Reel companies also indulge fishermen as they state only the number of bearings used for the reel without any mention of the quality.
Quality of a Fishing Reel
The quality of a fishing reel bearing greatly depends on the hardness, precision, and hardness of the components that make up the bearing. High-quality bearings, made of ceramic or stainless are employed in high-end reels and that is why an almost frictionless rotation and higher efficiency is obtained from their use.
Inferior materials such as chrome plated steel are employed in making low-end reels. Ceramic bearings are most probably the best bearings employed today and they usually come as 'ceramic hybrid bearings', consisting of part ceramic and part steel.
Conclusively, it should be remembered that although a high number of bearings is desirable in fishing reels, quality should not be sacrificed for numbers. Eight low-quality bearings reel bearings may underperform when compared to six high-quality bearings.