PENN, the fishing gear manufacturing company has been around for quite a while now and are one of the few companies in the industry that have stood and passed the test of time. Their continued relevance is owed to an ability to manufacture reels that performed, are still performing and according to the company, will continue to perform. One of the key technologies that ensure sustained excellence in their reels is the HT-100 Slammer Drag System. We also got another about the top 10 best reels. Please Check, if you are looking for the review of Penn reel and more top reels.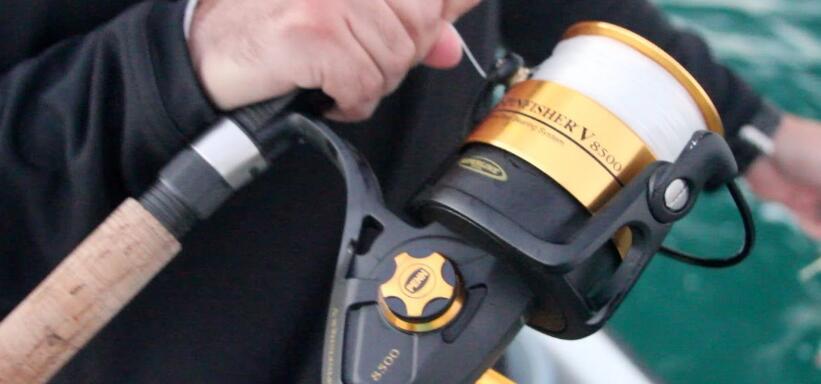 Drag Material
The HT-100 drag material was introduced into PENN reels in 1985 and has served as a trailblazer in the development of materials for drag systems. The construction of HT-100 employs a carbon fiber fabric that is laminated on fiberglass. This combination provides stiffness in large sheets which are then cut into strips. The strips are further run through a stamping die and washers of various sizes are produced, complementing the original sizes of asbestos type washers as well as the new designs.
Drag System
The HT-100 drag system is far superior to the earlier drag systems in Penn products as observed during the original testing when the HT-100 material ran the equivalent of 100 miles of a fishing line against the drag of a reel with no significant change to the drag washers. The feat was hailed as an outstanding breakthrough in comparison with original asbestos type drag materials which could hardly run 20 miles of line.
Advantage
The major advantage of the HT-100 drag system is that a reduction in friction is experienced as the drag system becomes hot. The reduced frictional force tends to compensate for the loss in line that is expected to occur during the tussle with the fish. The loss of line makes it more difficult to pull the fish due to the unchanged tension of the drag system. A drag system in which frictional force is increased when it becomes hot is a disadvantage to the angler because the increase in friction, coupled with line loss increases the chances of line breakage and consequent loss of fish.
The HT-100 Slammer drag system of the PENN Spinfisher V Spinning Reel employs highly innovative techniques to give you a wonderful fishing experience.
[jetpack-related-posts]