Various materials with varying properties are available for the construction of fishing reels. From titanium, to carbon fiber, to stainless steel, to aluminum, fishing gear manufacturers have struggled to find the perfect material for producing fishing reels. The consensus however seems to be that no such material exists.
A manufacturer simply has to choose manufacturer simply has to choose or producing fishing reels one or sometimes a combination of materials that fit the identity of the brand. This often involves a careful consideration of the properties of the available materials and choosing a material with the desired characteristics. One of the foremost considerations is the weight of the construction material as it determines the overall weight of the reel. But what really is the effect of weight on a fishing reel?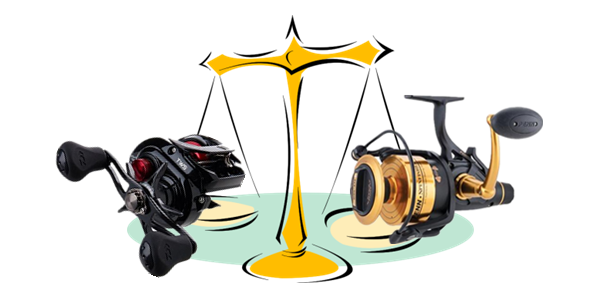 Fatigue Problems
For starters, heavier reels could make anglers get fatigued easily while the lighter ones are much easier to handle. Any angler that knows his salt would testify that the battle with a hooked fish is not one to be rushed. Often (especially with the big games), the battle becomes protracted and it is important the angler doesn't tire out before the fish does. With lighter reels, the angler exerts less energy and fatigue will not set in easily, as opposed to anglers using heavier reels.
Durability
The durability of the fishing reel is another factor that may depend heavily on the weight. Heavier fishing reels tend to last longer as they are constructed from steel or some other metal. The lighter ones may easily bend or get deformed in harsh storage conditions or after an accidental drop. The heavier stuffs are better at withstanding such stresses and that is why most reels that are guaranteed to last a lifetime rate high on the weighing scale.
Application
The weight of a fishing reel also affects its applications. The best reels for big game hunting often do not come light. This may be due in part to the nature of the fishing rods to be used on the angling expenditure. Though light rods are more sensitive, sometimes it takes the heavier rods to handle the big games and light reels can't match the weight of heavier rods. Thus, the heavier reels are more suited for the heavy stuffs.
All the above are some of the effect of weight on a fishing reel. Before deciding on the fishing reel you want to purchase, consider checking out the weight, and see that it is suitable for you.